100% Biodegradable Compostable PLA Resin Pellet Granual Raw Material
Product Detail
Product Tags
Biodegradable resin:  High transparency material polylactic acid
Polylactic acid (PLA) is a new kind of biobased and renewable biodegradable material, which is made from starch proposed by renewable plant resources (such as corn and cassava). Starch raw materials obtained glucose through saccharification, and then fermentation of glucose and certain strains to produce high purity lactic acid, and then through chemical synthesis method to synthesize polylactic acid of a certain molecular weight. It has good biodegradability. After use, it can be completely degraded by microorganisms in nature under specific conditions, and finally produce carbon dioxide and water without polluting the environment, which is very beneficial to environmental protection.
PBAT (butyleneadipate-co-terephthalate), a thermoplastic biodegradable plastic. It has the properties of PBA and PBT. It has good ductility and elongation at break, as well as good heat resistance and impact performance. In addition, it has excellent biodegradability and is one of the most active biodegradable materials in biodegradable plastics research and market application.
Compound-BIO-201

Blowing  film 

garbage bag, T-shirt bag

Compound-BIO-202

Blowing film

Shopping bag, courier bag

Compound-BIO-203

Blowing film

Mulch film

Compound-BIO-401

Extrusion

Straight straw, bendy straw

Compound-BIO-101

Injection molding

Spoon, knife, fork

Compound-BIO-301

Extrusion sheet

Transparent/ non-transparent
Note: In addition to the regular products, we can also according to customer demand research, adjust the formula of material.
Technical list of raw materials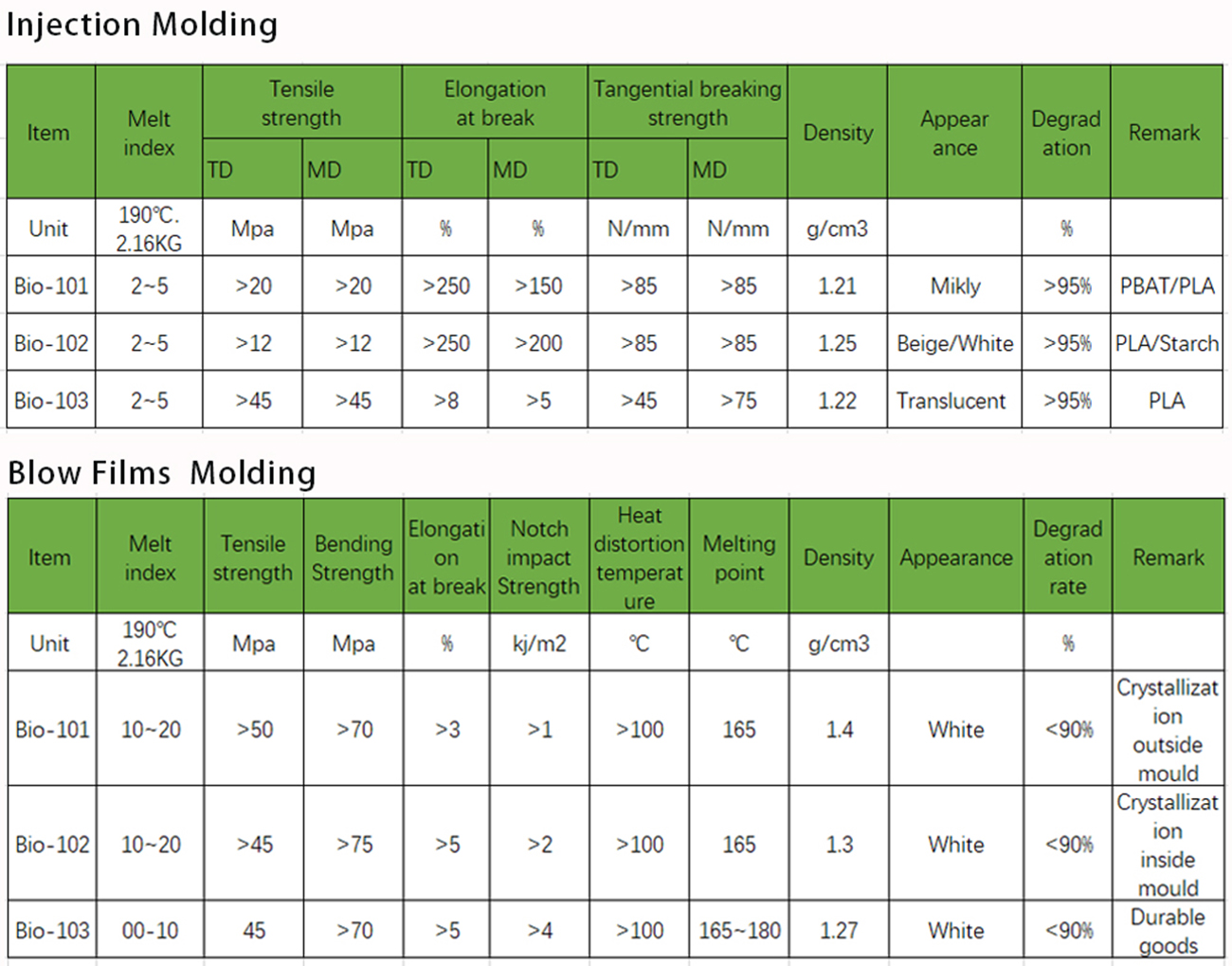 Degradation environment : Industrial and Home  composting
Degradation Time : About One Year
Burning : The heat combustion of Pla is sameller , no pollution to th e air
Quality : Strict quality control
Packing
Retail packing: 1000boxes/Carton
Shipping:
For large quantity orders:
We cocperate with some international and shipping companies,so we can provide you with the best transportation service.
For samples and small orders:
We ship from international express companies such as TNT,Fedex,Ups AND DHL etc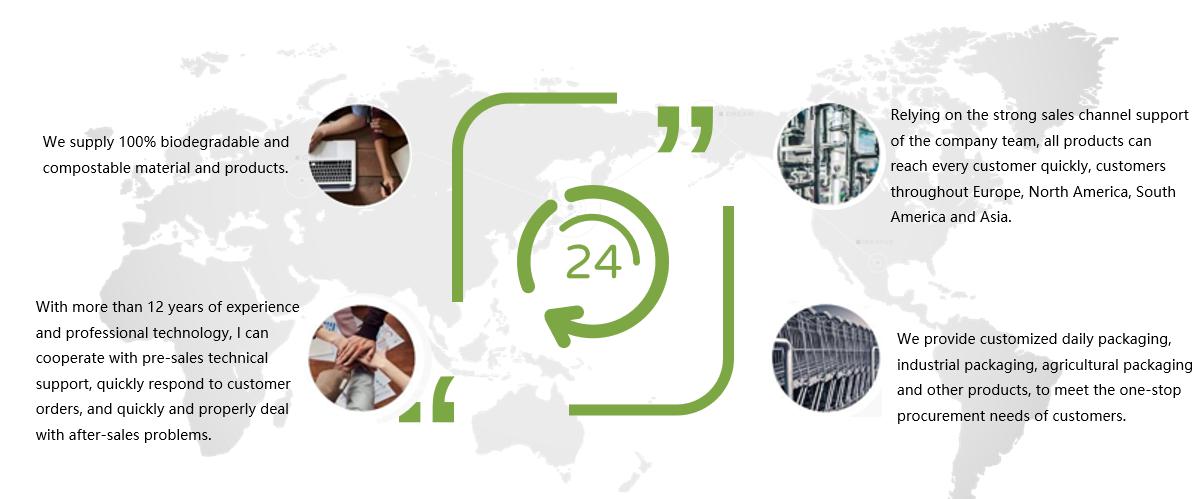 ---
Previous:
Plant-Based PLA – Pack of 100 Eco-Friendly, and Safe Food Preparation – Plain/Transparent gloves
---
Write your message here and send it to us