About Us
Shanghai Huiang Industrial CO.,LTD is a high and new technology enterprise (HNTE) which is major engaged in research & manufacture & sales of full-biodegradable plastics and related applications.
In order to respond to the sustainable development strategy, reduce plastic pollution and meet the green packaging needs of customers, the company has built a biodegradable materials engineering research and development center.With an annual output of 8,000 tons of fully degradable modified masterbatch production capacity, and at the same time to research and development of fully degradable products on the ground application.The company launched one after another full biodegradable life packaging, industrial/express packaging, agricultural disposable products, catering disposable products, medical supplies and other series.
All products of the company are made of biodegradable materials, ensuring 100% biodegradable, and passed EU EN13432, ASTM D6400, Australia AS5810 and other international authoritative testing certification.
As a professional company, "Biopoly" always adheres to the principle of source control, independent research and development, from modified masterbatch to finished product. Established a set of perfect R & D production management and control process.The company currently has a number of biodegradable granulation production lines and professional testing equipment, the annual output of biological modified masterbatch and membrane products meet the different needs of customers.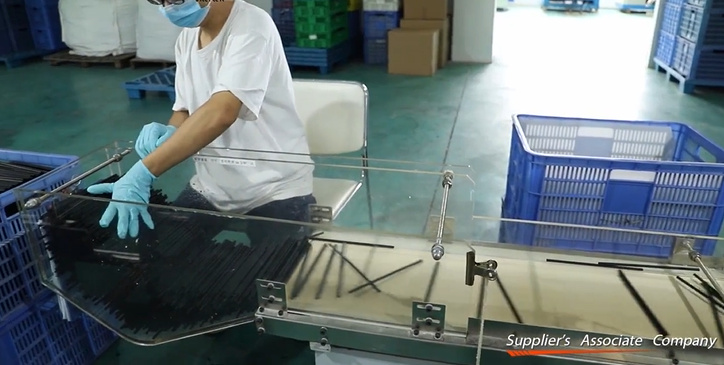 Mission: To bring 100% biodegradable products into every home.
Vision: empower small and medium-sized environmental protection enterprises in the world, become the first brand of environmental protection technology and services.
Values: achieving customers, putting environmental protection first, embracing change, willing to learn.
1.We supply 100% biodegradable and compostable material and products
2.With more than 12 years of experience and professional technology, I can cooperate with pre-sales technical support, quickly respond to customer orders, and quickly and properly deal with after-sales problems.
3.Relying on the strong sales channel support of the company team, all products can reach every customer quickly, customers throughout Europe, North America, South America and Asia.
4.We provide customized daily packaging, industrial packaging, agricultural packaging and other products, to meet the one-stop procurement needs of customers.